Bigg Boss 11 Finale : It's HinaK vs ShilpaS vs VikasG vs PuneeshS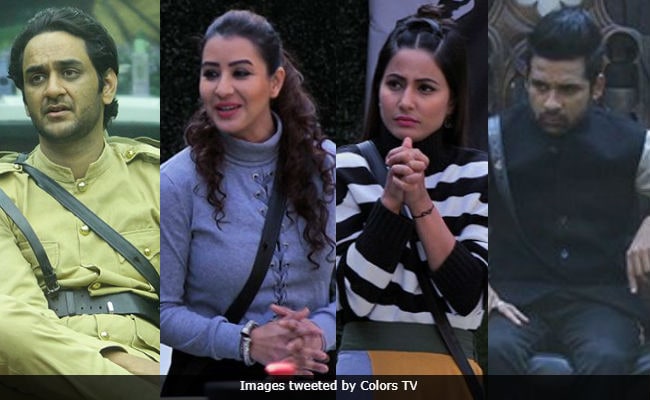 With just one day left for
Bigg Boss 11
finale, celebrities are rooting for their favourite contestant(s).
Hina Khan, Shilpa Shinde, Vikas Gupta and Puneesh Sharma are the final
four contenders vying for the winner's trophy. Their tasks and performance during their three-month stay have created a massive fan following. Celebrity followers of the reality show have also time and again given their opinion on the developments in the game.
To read more visit : https://www.ndtv.com/entertainment/bigg-boss-11-finale-in-hina-khan-vs-shilpa-shinde-vs-vikas-gupta-celebs-choose-sides-1799550
PS: I DON'T follow or watch Bigg Boss (never had/never will). It's just that I couldn't find anything to write about that I chose this article.