Coldplay, The Vamps, Jay Z and Demi in India
I didn't know who
Coldplay
was.
But that status changed 2 days ago. Here's how :
I love listening to music, just like any other teenage kid. However, until a few years ago that was restricted to only Bollywood. Slowly I turned towards English songs and let me tell you: I sure enjoyed the change.
Justin Bieber, Miley Cyrus, Taylor Swift, Demi Lovato, Katy Perry, Jason Derulo were among the few whose songs I had heard. Coldplay wasn't even on the list.
Later I took an interest in bands so One Direction, Little Mix, Fifth Harmony songs were soon seen on my laptop's history. I had heard about Coldplay but never bothered to actually take the pains to check out their songs.
Now I wonder why I didn't do that.
Coldplay came to
Mumbai
, India and performed at the MMRDA grounds (10 minutes from where my grandparents live). That close. Along with them
Jay Z, Demi Lovato, The Vamps
and a huge number of Bollywood stars including Shah Rukh Khan, Sonakshi Sinha, Ranveer Singh etc performed.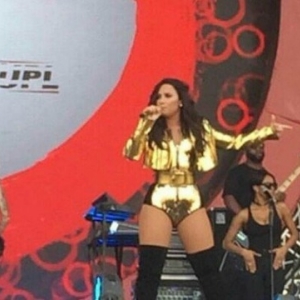 Wondering how India got so lucky ? This was all part of the
Global Citizen Festival
which aimed at eradicating poverty, educating children, sanitation and spoke about about a number of social problems. It was a charity event, so I assume all the proceeds would be going towards good causes.
The Vamps
People could earn their tickets by being a part of volunteering endeavors or paying anything between 10000 to 35000 for 8 and a half hours. I am still trying to decide if it would be worth it or not.
Coming back to Coldplay. The band had recorded an anthem for the event titled Hymn for the Weekend. I really loved the video mainly because it showed exactly what India was : a mix of cultures (Unity in Diversity -as the old saying goes). Here, Holi- the festival of colors was depicted as the background theme, and boy I loved it !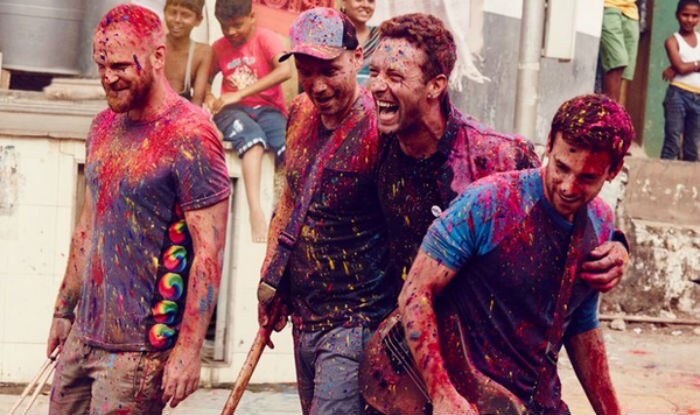 Hymn for the Weekend
Do you know how to make a place in someone's heart ? Learn from Coldplay.
1. Chris Martin came on the stage with India's flag and waved it during his performance.
2. He sang Channa Mereya, the current Bollywood hit track along with
Vande Mataram
(accompanied by AR Rahman). I literally saw that video 15 times since I couldn't believe it. A true Global Citizen. He must have sung it better than some Indians could have.
3. In an interview on Times Now he said,
"It just seemed like a perfect opportunity to come to somewhere thats this vibrant and this colorful and sort of contains the world within itself".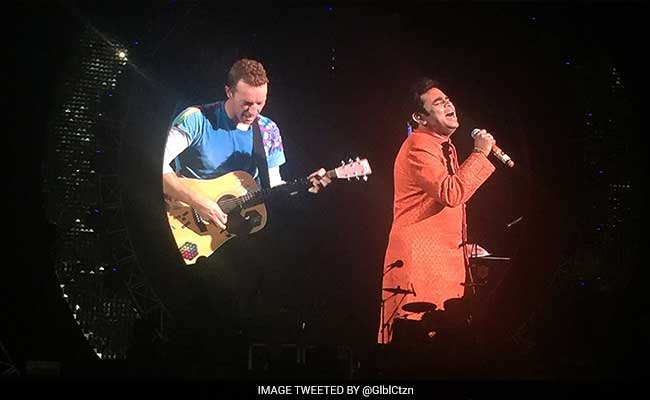 Frankly, I'd never really thought that India would see any of these people even close to the border, forget actually coming to the country and performing. Especially a rock band ! But you know what, I can be wrong at times. *lol*
Saying that the event went off well would be a huge understatement. When you have a band like that performing live, one is never satisfied with only 8 hours of entertainment.
On this note, I'll end my article and hopefully if Coldplay comes to India again, I'll make it a point to attend the concert. *I'm all smiles right now*.