#Chaiwala
Do I really have to say anything more about this ? #chaiwala has now become a trending topic. Trust people to come out with weird hashtags !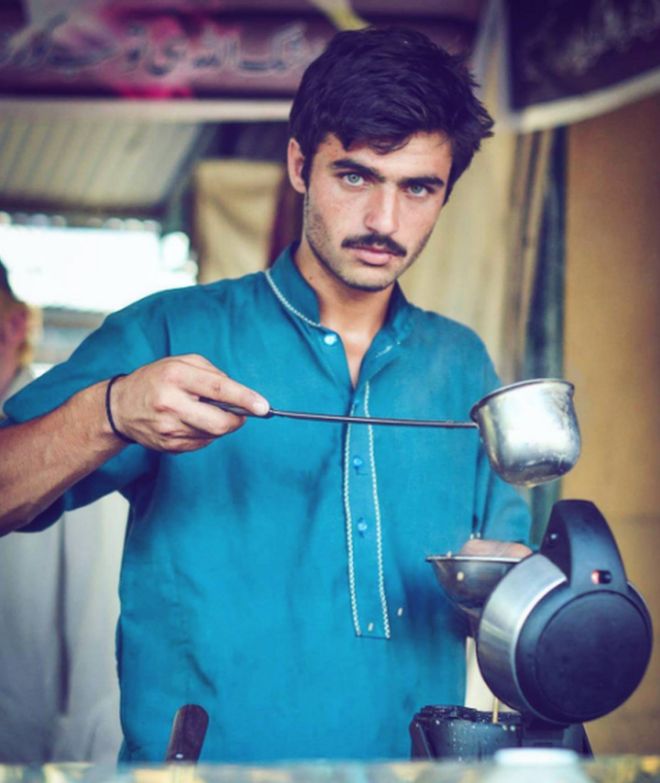 What I want to say is that ever since Arshad Khan aged 18 (he would have been in my class, had he been in India) surfaced on the internet, I have been looking at every
chaiwala
on the road. *lol*. Not that it helped though. Indians weren't born to compete with Pakistani
chaiwalas
anyways. *hahaha*.
Khan was told in his recent interview that India's Prime Minister Modi was originally a
chaiwala
and had worked his way up to become PM. He was asked how far he could go compared to Modi. His reply was "
bohot aage jaa sakte hai"
.
India's waiting Mr.Khan.
There's even a joke about Pakistan sending him over to our country to perform surgical strikes. I bet that would be more effective. A peaceful attack. No bloodshed.
Someone get him a shaadi.com profile (or a Pakistani equivalent )
In the meantime, Indians have a secret weapon ready : Our doodhwalas
Be it at the dairy shop or the
doodhwala
delivering your daily ration of milk to your home, each one of them is tall, fair, handsome and muscular. And trendy. Pity they ride cycles. Bullets would have suited them better.
I won't be surprised if very soon daughters will be getting up early to get the milk....or meet the milkman. *hahaha*. Mummies and daddies beware !!